I've been tagged by a few bloggers, so now it's my turn to share!
Random Facts about me:
1. I used to teach bellydance classes, and danced at Fairs, restaurants, art-in-the-parks, even a few weddings. I started taking lessons at age 14. In my 20's, I worked part-time doing "Belly-Grams" (singing telegrams/bellydancer) to help put myself through art school. No laughing at the hair... it was the 80's.
2. This summer I mostly wore just two pair of Calvin Klein capri pants, (a khaki pair and a mushroom color pair), with the occasional summer dress to break things up. I'd wear lots of different tops, so at least I mixed things up a bit. Hope no one noticed.... "Hey! it's two-pants Tresa".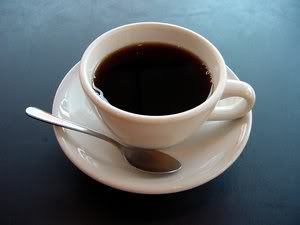 3. I'd like to be a tea drinker, it seems so much more refined than a big mug of coffee, so I buy beautifully packaged and wonderful smelling teas. Then I never drink them... just don't like the taste. But I drink WAY too much coffee. Any brand will do, I'm not a coffee snob. Has to have lots of Fat Free half-and-half, with Splenda.
4. I was a "fit model" for Utah Opera's costume department for the opera
Aida
. Not as glamorous as it seems. The lead female costumes were sometimes sewn right onto my body. Hold still, arms out, now don't move!
5. I tease my kids that I'm going to be "Glam-Ma" to their children someday. I'll need a pink 50's convertible, wear my hair in a big pink boufant, have rhinestone cat-eye sunglasses, and always wear leopard print something or other. Kinda like Dame Edna, only smaller. I've got the leopard print purse, which my 15 year old daughter hates, so that's a start.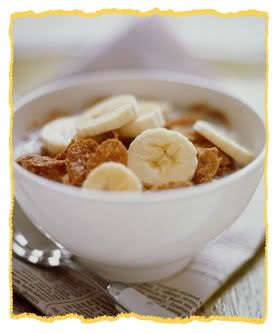 6. I'm a breakfast eater. Can't skip it. Can't even wait very long to eat, no matter what time I get up. Get to the airport by 5 am? Give me a granola bar or you'll be sorry. Most days it's a bowl of cereal. My current choice: Cheerios with a dollop of All-Bran and sliced banana.
7. I have a rose tatooed on my left hip. Each time I was pregnant it got REALLY big.
Well, that's it. Some very random facts! Here are the bloggers I've tagged to continue the game:
Korin
Erin
Terri
Rachele
Sally Lynn
Tracy
Melanie