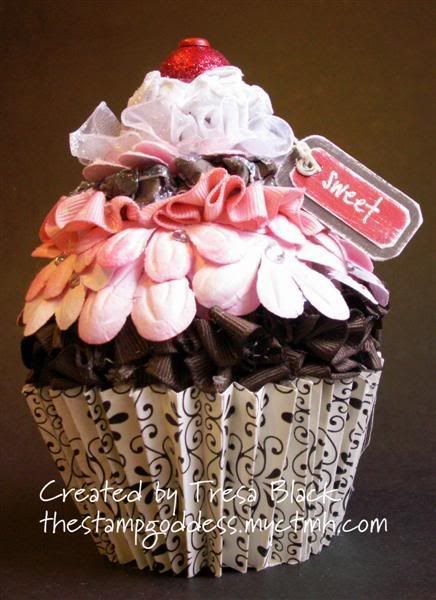 I'm BAAAAACK! My mojo went on Christmas vacation, apparently. Neglected to inform me, just packed its bags and headed somewhere tropical I suppose. But I'm feeling the old spark and I'll be posting a darling scrapbook layout tomorrow. Guess even our creativity needs a short break once in a while.
Last day of the year always makes me a little sentimental. Looking back at some of my previous posts, I thought I'd take a trip down memory lane and reminisce about my faves....
How Sweet It Is
The cupcake mania began the video tutorial, which is the most-watched video on
my youtube channel
. I'm stilled called "the cupcake lady" by many.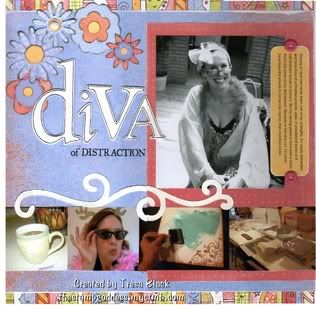 A Smidgen of Scrapbooking
I admit it, this was not my year to catch up on scrapbooking. Just a handful of layouts made it past my over-obsessive compulsion for perfect titles, clever journaling and just the right embellishments. Workin' on that. But I did a few, and that makes me happy. Check out
this one
, and
this one
, oh, and
here too
.
Do you... Create U?
This is big. For me, it's really, really big. My annual, once-a-year, eat-sleep-breathe
Creative University
. The 2009 event was so much fun, and the 2010 event is less than 8 weeks away. I'm all sold out for 2010, but 2011 is already in the planning stages.
The Dress
Sewing... fitting... basting... pinning... All for one dress. So
worth it
.
I Can See Clearly Now
I have to say, I love
this acrylic album
. It was for a silent auction fundraiser for Operation Smile and I'm so proud to have participated in such a worthy cause. And unlike my usual method-of-operation, I created this one in a non-stop creative blitz. See, I CAN get something done when I have a deadline.
Blogtoberfest!
Crafty tutorials
all month long
, what could be better? A real kick-in-the-pants for my lazy posting, but it was so much fun seeing all the other bloggers who jumped in with their tutorials as well. Kuddos, crafters!
The Art of Being a Goof
This was my year to show off my natural ability to make a fool of myself. I think that this comment from a youtube user sums it up: "I mean this in the kindest way possible...You are SUCH a dork!". Compliment accepted.
So, if you get a chuckle from my
silly face
pictures, or
odd attire
, or the just plain
strange discoveries
, I'm glad to have brightened your day. Giggle on, my funny friends, giggle on.