I'm participating in two different blog hops just days apart, lucky me! Hops are so much fun, sharing with other bloggers and artists and showing off our creations.
To make it even MORE fun, there will be a give-away on my blog for EACH of the hops. Yippee!
Thursday, Jan. 27, check in for the Close to My Heart New Product Blog hop. The new spring/summer catalog will be available for viewing online Feb. 1, but you can get a sneak peek at some of the artwork created by myself and other Close to My Heart consultants, using brand-spankin' new products from the new catalog! I'll be holding a giveaway of a new stamp set, and you have to be a follower of my blog to enter. If you're not a follower already,
follow me now!
Then check back on Thursday for the chance to enter.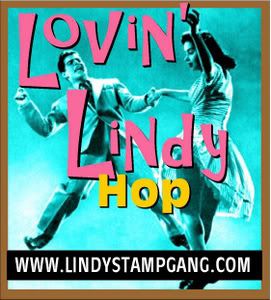 Monday, Jan. 31, get ready for the first Lovin' Lindy Hop! The design team for Lindy's Stamp Gang will be showing off their favorite colors. If you've been debating which colors to choose to start your Lindy's collection, this hop is the place to be! You'll see my and other team member's fave color recommendations, with the chance to win a Lindy's Stamp Gang 3-pack of stains or sprays, custom chosen by each designer. There's a chance to win on every blog, so visit and enter the contest at every stop on the hop!